SIP Services
Local VoIP service by a trusted provider.
Benefits of SIP
Local Number Portability – Includes DID (Direct Inward Dial), Caller ID, Compatible with leading Industry Platforms.
Redundancy – Service provided by a highly redundant carrier.
Flexibility – Bursting with SIP allows for voice on demand.
Cost Effective – Seamlessly Integrates with Your IP PBX.
Mobility – IP Communications allow you to sign in from anywhere.
Seamless Networking – VoIP solutions allow seamless integration of multi-site locations.
Bring Your Own Bandwidth
Choose your broadband access; wireless, DSL, Cable, T1, E1, or Ethernet.
SIP – Could be your cup of tea – T for Technology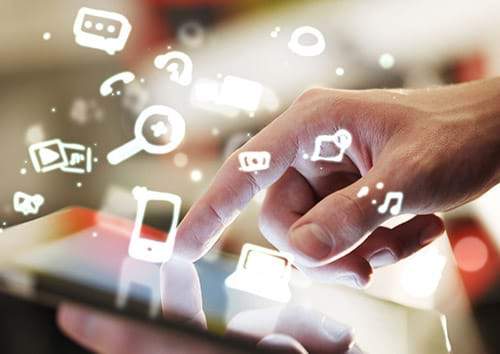 Most of us are familiar with the traditional point to point line services from our local carriers. Dialing a number follows a path through wires to a specific phone line to our home or place of work. Next came the era of digital phones were the numerous ones and zeros traveled in order to a designated location to be translated by our phone systems and allowing us a certain number of calls at one time. A PRI T-1 for example has 23 channels for 23 calls and one channel designated to data making it 24 pathways.
Also familiar to us is the frequency of changing technology and the latest way to connect is through SIP. Session Initiation Protocol, SIP, allows voice, video, instant messaging and other multi-media communications and was developed in the 1990's. In 2001 the IETF (Internet Engineering Task Force) issued specifications ratifying SIP the standard in format for Voice over Internet Protocol (VoIP). Now enabling users to be identified by the device versus the termination of the service by traveling through the internet.
Benefits of SIP for Business
The flexibility of the internet allows data packets to be delivered to their destination no matter the location of the device. This breakthrough has brought business communications to a new level. The first benefit is that the limits of 23 calls at one time is vanishing. Businesses can now think of voice service more like electricity…you pay for what you use, and what you use can change based on your needs without costly installation of new lines.
SIP and Phone Systems
Telecommunications has been changing and so has the equipment that you have onsite. Not all phone systems have been specifically developed to handle SIP so that customers can directly connect. Some require SIP to H.323 or MGCP convergence equipment adding another layer of complexity. When considering changing to SIP, one should keep in mind your last vacation. Data packets, like luggage when you travel, are more likely to be lost through changes, much like your luggage can be when transferring flights. Explore all of the options before choosing.
Unified Communications
With this technology you can literally work anywhere you have a Wi-Fi connection and appear as if you are at your desk in the office. The capabilities include visibility to presence on the phones on your system, who is on or off the phone from your cell phone. Placing calls from your cell that will be made from your office number so caller ID shows your office DID. This feature can also save money on long distance for your traveling employees.
Other advantages of Unified Communications are faxing from your desktop, softphones (use your laptop with a headset with no need for a phone), endless phone features, video conferencing, desktop sharing and IVR solutions.
Read our articles about SIP trunking and how it can save your business money.