Hosted Voice Solutions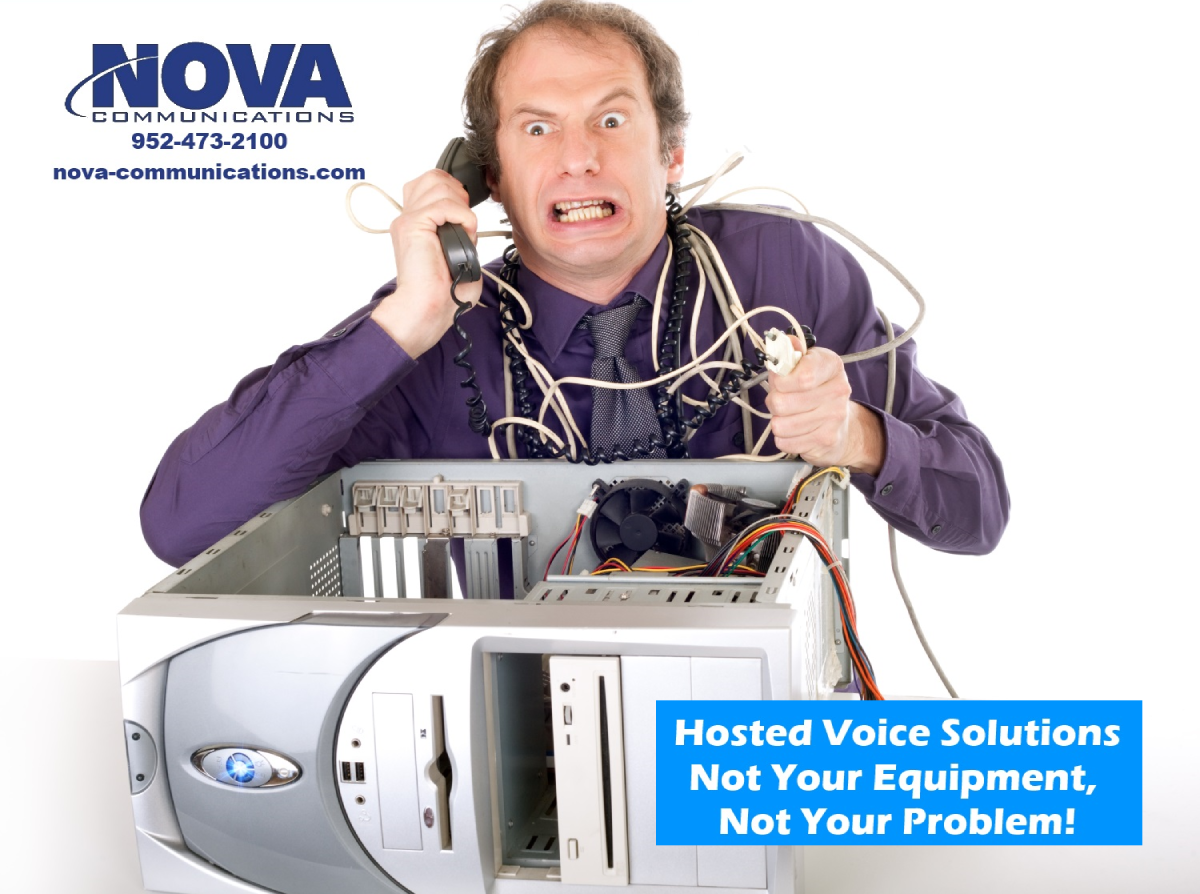 Managing multiple systems can be a struggle for any business. At Nova Technologies, we understand the importance of having time to do what you do best, helping your customers.
BENEFITS OF HOSTED VOICE SERVICES
No Investment – premises-based equipment can be expensive and become outdated quickly.
Redundancy – Service provided by a highly redundant carrier.
Latest Features – Advanced IP feature set that is easily programmable via web portal access.
Flexibility – Bursting with SIP allows for voice on demand.
Mobility – IP Communications allow you to sign in from anywhere.
Seamless Networking – Hosted solutions allow seamless integration of multi-site locations. VoIP solutions allow seamless integration of multi-site locations.
The power of a PBX in a hosted application
If you need the capability of a PBX with the flexibility of the Cloud, Nova Technologies has a variety of solutions to fit your needs.
At Nova Technologies we believe in offering several options for our customers to choose from. No need to try to make your business fit into one solution because that is all our competitors offer. Nova allows you to still go hosted without being trapped into a system with very little customizable options. You can have it all!
Below you will see how our Zultys system offers you every bell and whistle imaginable that a high powered premises-based system includes. Now your can have all of this in the cloud. The best part...you choose how many of which type of user is needed for your business. Do you have a call center atmosphere or would like one? Our hosted allows you to have supervisors, agents, and add or subtract users as needed. What about your road warriors? Do they need a functional mobile application?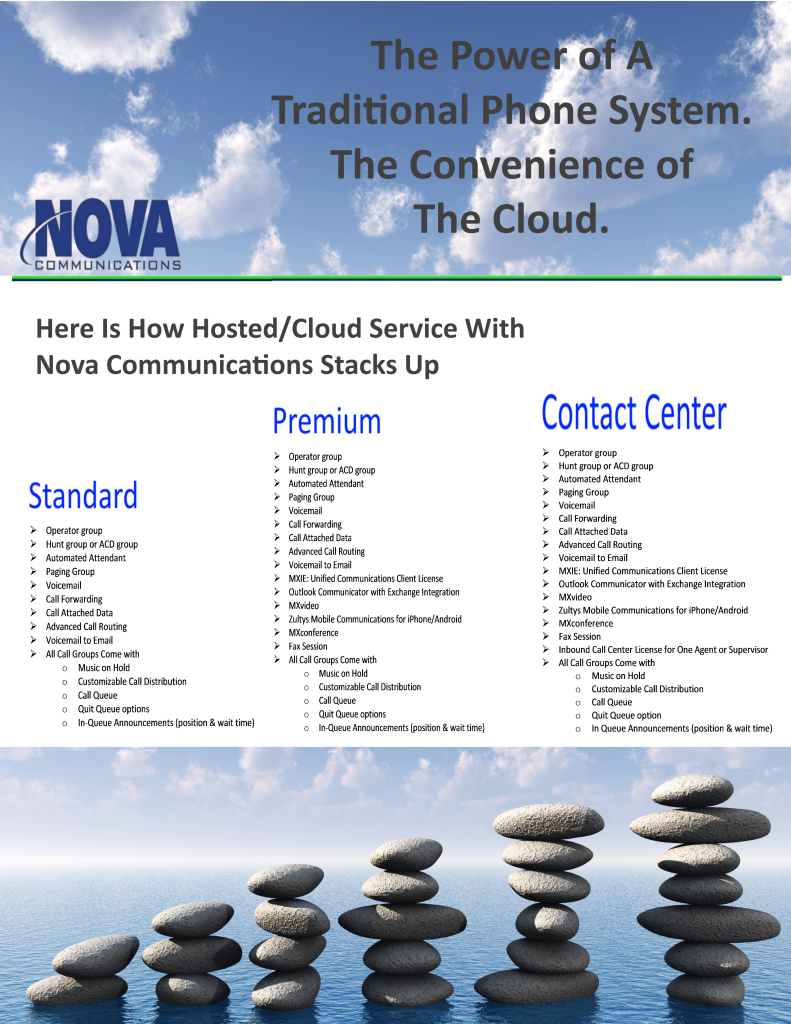 Brochures